The signature bag designed by Silvia Venturini Fendi in 1997 is now the protagonist of an astonishing range of colours, patterns and details with magnetic appeal.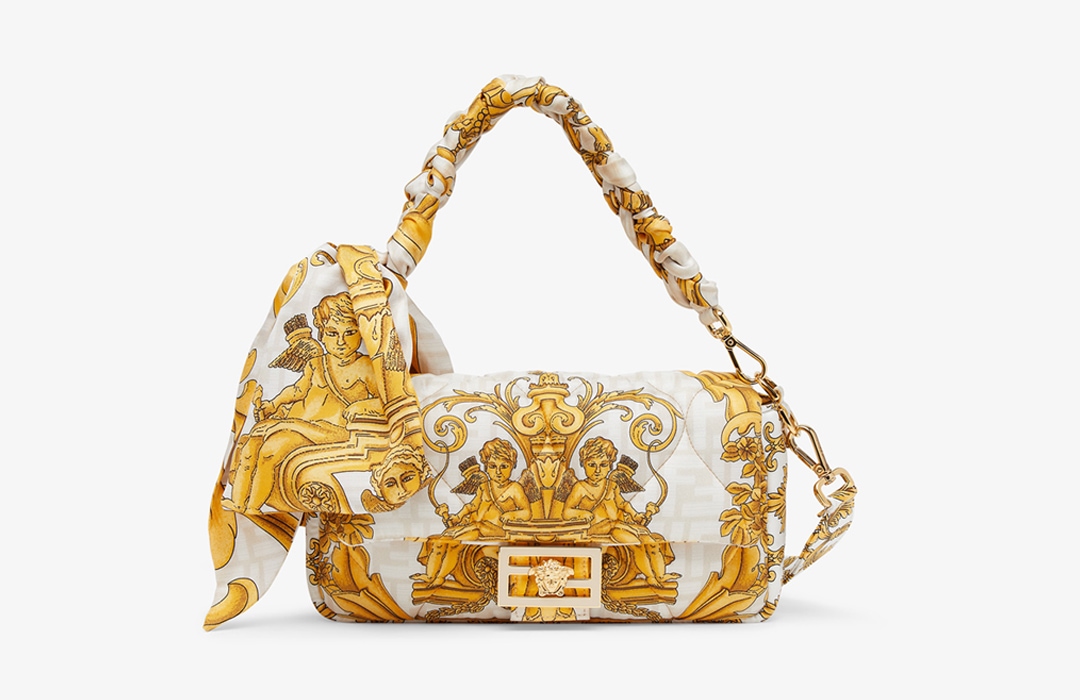 Fendace Baguette
Gold is key in these stand-out interpretations of the iconic under-the-arm bag: from the soft, feminine feel of padded silk to the captivating charm of the Spille styles, punctuated by Medusa Safety Pin embellishments.
Fendace Women's Collection
A bold, disruptive collection featuring ready to wear staples, gem-studded accessories and gold-tone jewellery that mix the house codes of both brands.
Discover more