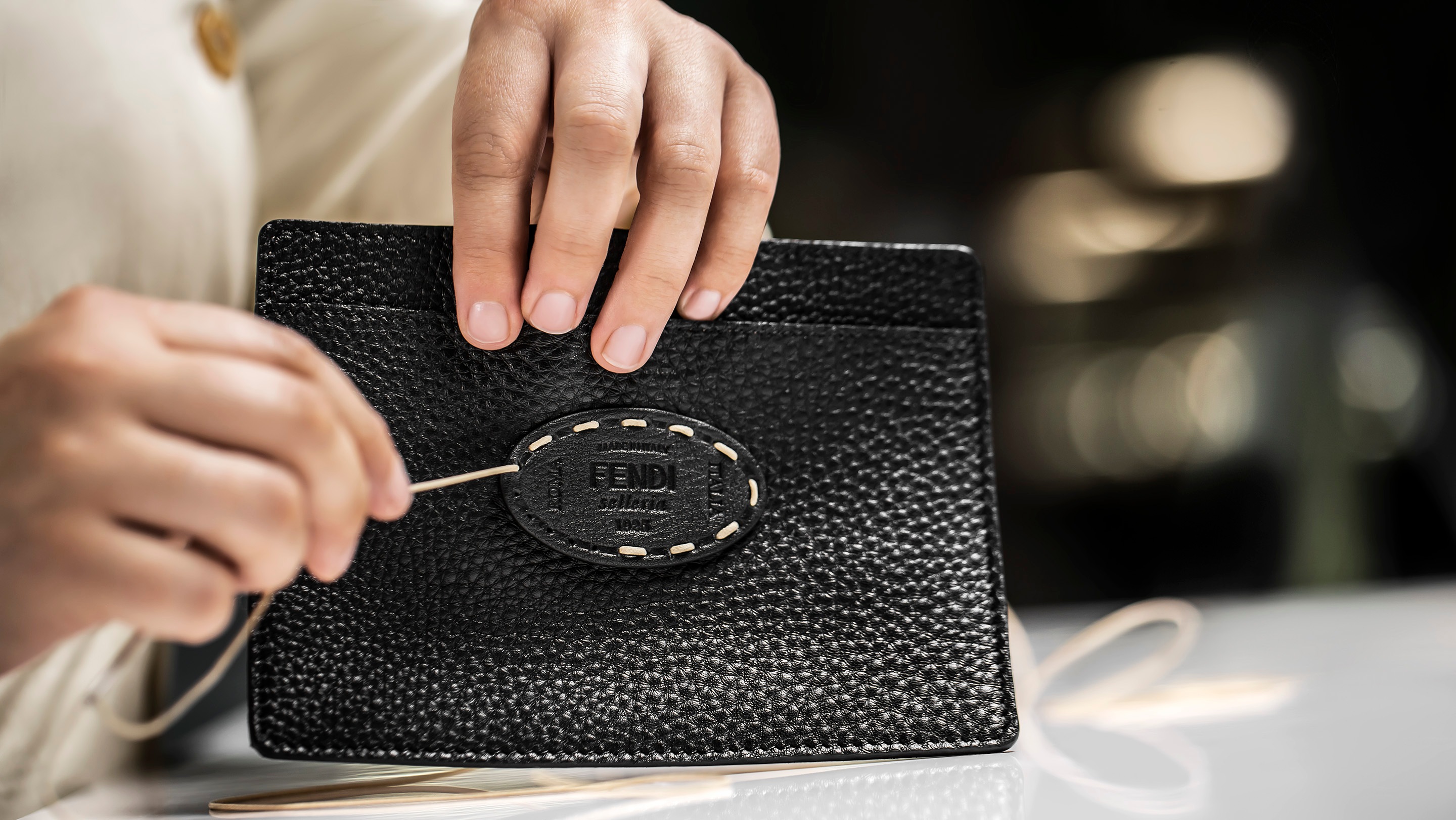 To all Fendi Suppliers
at their offices
From:
Fendi S.r.l.
Fendi Italia S.r.l.
Rome, 22nd February 2018
Re: Supplier's Code of Conduct
Dear Sirs,
As you may know Fendi companies (Fendi Adele S.r.l., Fendi Italia S.r.l., Fendi S.r.l., hereinafter "Fendi" or the "Company") adopted a code of conduct (hereinafter the "Code of Conduct") with ethical and moral values applied in the management of the Companies (please refer to the Company website Code of Conduct).
In particular, in order to aware its Suppliers on these issues, Fendi has prepared an additional, specific code of conduct addressed directly to anyone who comes into business relationship with the Fendi Company (hereinafter the " Supplier's Code of Conduct").
By virtue of the activities you carried out and considering the relationship existing with Fendi, we highlight to your attention the aspects and the principles mentioned here below. We invite you to carefully read them, undertaking to apply, to respect and to conveniently diffuse them, and to have these principles applied by your employees, your suppliers and your subcontractors eventually authorized by the Company.
* * *
SUPPLIER'S CODE OF CONDUCT
Fendi has agreed to abide by moral and ethical values in the management of the Company, based on the fairness, honesty, transparency and in respect with the standards in force at national and international level. Therefore the Company expects its Suppliers to respect and adhere to the same philosophy, respecting and enforcing such principles in the management of their own Companies.
The present Supplier's Code of Conduct, expression of the Company's principles and values, requires strict compliance with these standards by all of the Company's suppliers, their factories, subcontractors, as well as their own suppliers (hereinafter jointly the "Suppliers" and individually the "Supplier").
Any breach or violation of this code and/or of the national or international standard by our Suppliers shall potentially cause an immediate termination by the Company of the business relationship
It is understood that the Supplier's Code of Conduct requires the Suppliers to respect any national or international law, as well as the Conventions of the International Labor Organization, the Universal Declaration on Human Rights, the guiding principles of the OECD and the principles of the Global Compact; in case of conflict, the highest standard rule shall apply.
EMPLOYMENT REQUIREMENTS AND RESPONSIBILITIES
The Suppliers shall follow the rules and codes of conduct described in the international ethical standard SA 8000
Suppliers are particularly required to comply with the laws, regulations and usual practice in terms of work in force in their own countries, and in particular the following rules considered by the Company as fundamentally important.
Forced Labor: The use of labor with no work permit or the use of labor in another social and occupational group or in another geographical zone than the one mentioned on the work permit, is strictly prohibited. The use of forced labor by our Suppliers, whether obtained under the threat of punishment, withholding identity papers, requiring workers to deposit a bond or any other constraint is strictly prohibited. Suppliers may not require workers to work to repay a debt owed to them or to a third party. All workers are entitled to accept or leave their employment freely.
Child Labor: Work by children under the age of 15 is strictly prohibited. In countries where local laws set a higher age for child labor or impose mandatory education beyond the age of 15, this higher age will apply. Any work which is likely to jeopardize children's physical, mental or moral health, safety or morals should not be done by anyone under the age of 18.
Illegal, clandestine and undeclared employment: our suppliers are required to comply with all applicable regulations to prevent illegal, clandestine and undeclared employment.
Harassment and Abuse: We expect our Suppliers to treat their employees with respect and dignity. Our Suppliers may not allow or engage in any kind of corporal punishment, psychological or physical harassment or any other kind of abuse.
Discrimination: We expect our Suppliers to treat all employees equally and fairly. Our Suppliers may not practice any kind of discrimination in relation to hiring, access to training, promotion, or dismissal based on gender, race, religion, age, disability, sexual orientation, political opinions, nationality, or social or ethnic origin.
Wages and benefit: As a minimum, our Suppliers shall pay regular wages and pay for overtime at the legal rate imposed by the country of original manufacture and provide their workers with the benefits the law currently requires. If there is no legal minimum wage or overtime pay in the country of origin, the Supplier shall ensure that the wages are at least equal to the average minimum in the industrial sector in question and that overtime pay is at least the same as the usual rate of pay. Deductions from wages are not to be made for disciplinary purposes. We require our suppliers to guarantee that all workers receive benefits stipulated in any applicable collective bargaining agreements, company agreements and other applicable negotiated individual or collective agreements.
Freedom of Association: We expect our Suppliers to respect and recognize the right of each employee to negotiate collectively, to create or join the union organization of their choice and without penalty, discrimination or harassment.
Health and Safety: Based on the specific risks present in their industrial sector, our Suppliers shall provide a safe and healthy workplace to avoid accidents or bodily injuries which may be caused by, associated with, or result from the work or from handling the equipment. The Supplier shall set up systems to detect, avoid or neutralize any threat to their employees' health and safety and comply with local and international regulations and laws currently in effect. The same principles will apply to Suppliers who provide housing to employees. Suppliers are expected to set up procedures and training to detect, avoid and mitigate as much as possible any hazards that constitute a risk to the health, hygiene and safety of staff.
Working Hours: In relation to working hours and overtime, our Suppliers shall comply with the limits set by the laws of the country of manufacture. Our Suppliers may not impose excessive overtime. The total number of hours worked per week may not exceed 48 hours, including all overtime, and at least one day off in every seven-day period, or in both cases, the maximum established by the laws in effect in the country.
WORKING METHODS
Suppliers shall conduct their activity in a loyal manner, in all sincerity, with diligence, efficiency and rectitude. Suppliers will particularly pay attention to the following themes:
Legal Requirements: We expect our Suppliers to act in full compliance with the law. Our Suppliers shall abide by all national, local and international laws relating to the management of their businesses.
Administration and balance sheet: balance sheet preparation and any other accounting documentation shall respect the laws and regulations in force, comply with the accounting practices and principles the most advanced, and be transparent in order to represent the management acts in a reliable manner, and based on criteria of clarity, accuracy and rectitude, in respect with the internal procedures
Relations with the public administration: Our Suppliers shall not offer, directly or through an intermediary, money or any other advantage of any kind to a public official or to a public service operator, to his/her family or any other person related to him/her, and shall not seek or establish personal relationship of favor, influence, intrusion with the objective to condition directly or indirectly the business activity.
Subcontractors: Our Suppliers shall receive the Company's approval before subcontracting any part of the manufacturing process. Our approval is subject to acceptance by the subcontractors of this code of conduct and all other applicable conditions.
Customs and Security Authorities: Our Suppliers shall comply with applicable customs laws, including those relating to imports and the ban on the transshipment of merchandise into the country of import.
Anti-Corruption: Our Suppliers understood that anti-corruption and anti-bribery laws shall apply worldwide, prohibiting corruption of government officials as well as between private operators.
In particular, the prohibited activities generally consist in paying or offering an amount of money or other tangible goods, directly or indirectly, to (i) government officials, in order to affect their decisions as to authorize or continue a certain business, or to (ii) private persons, whether individuals, companies or other entities, to induce them to improperly fulfill their obligations connected with a certain business or organization, as well as with a employment relationship or a public function.
Our Suppliers agree to condemn and act against corruption in all its forms, including extortion and kickbacks.
Organized crime: our Suppliers may not maintain relationships of any kind with criminal organizations or organizations operating against the law, such as, but not limited to, people linked to money laundering and usury.
Conflicts of interest: we require our suppliers to comply with all applicable laws concerning conflicts of interests and to make every effort to prevent the occurrence of situations that create a conflict of interest within the scope of their business relationship whit the Company.
Money-laundering: we require our suppliers to commit to taking all appropriate measures to prevent their operations from being used as vehicles for money-laundering.
Competition: our Suppliers must be committed to compliance with competition law applicable in their host countries. This includes prohibiting abuse of dominant position, concerted practices or unlawful agreements between competitors.
Trade restrictions and international sanctions: we require our Suppliers to respect international trade restrictions and sanctions, taking into account any changes in these measures, as well as all laws and regulations concerning export controls.
Gifts and invitations: gifts or invitations may be considered acceptable expression of courtesy within the context of good business relations if limited in scope and value, given openly and transparently, permitted under applicable local law, customary in the location in which they would be given, provided to reflect esteem or gratitude, and not offered whit an expectation that something will be offered in return. In some cases, these practices might be subject to anti-corruption regulations or other legal requirements, making it essential to be aware of such rules and to fully comply with them. In any case, it will not be possible to accept gifts which commercial value exceeds the limits established in the internal procedures.
Public statements: we expect our Suppliers to be extremely attentive to their public statements, particularly on the Internet and in social media, and to ensure that any statements are not attributed to the Company, and are consistent with the Supplier's commitment to both confidentiality and professional secrecy.
Information transparency: our Suppliers are required to provide clear and accurate information regarding the methods and resources used, production sites and characteristics of the products or services supplied, and to refrain from making any misleading claims.
CONFIDENTIALITY – INTELLECTUAL PROPERTY
We require our Suppliers to comply with all applicable laws and regulations concerning the protection of personal information.
Any information – project, document, sample, prototype, etc. - brought to the vendor's knowledge in the course of the fulfillment of its contractual obligations, should be considered as confidential and treated as such.
All the brands, trademarks and distinctive signs belonging to the Company, registered or used by it in the course of its activity –should not be used for any other purpose but the identification of products in accordance with the instructions received from the Company. Unless prior and express authorization, Suppliers are not authorized to use and communicate any name, brands, trademarks and distinctive sings of the Company for business reference purposes.
The services fulfilled by the Supplier for the benefit of the Company shall not give the vendor any kind of intellectual property rights on the distinctive signs and creations of the Company, specifically but not limited to drawings, products, prototypes, samples, projects, plans, equipment, pictures, norms and tools that are used by or belong to the Company. The use of such elements out of the strict frame defined by the Company, would constitute an offense of infringement of patent and give rise to civil and/or criminal proceedings.
The vendor commits to destroy in accordance with the Company's instructions, any finished or semi-finished products specifically manufactured for the Company, carrying the distinctive signs belonging to or used by the Company or having the Company's image, as soon as they were not ordered or did not pass the Company's quality controls
ENVIRONMENTAL REQUIREMENTS AND RESPONSIBILITIES
Fendi participates to the LVMH Group program called "LIFE" ("LVMH Indicators for the Environment"). The LIDE program (please refer to the website https://www.lvmh.com/group/lvmh-commitments/social-environmental-responsibility/) was developed to include environmental factors in the processes of management, in a more effective and timely manner, as well as to facilitate the development of new environmental management tools.
Fendi therefore expects its Suppliers to respect and adhere to the same philosophy, committing to respect and enforce such principles, in managing their companies
We expect our Suppliers to share our commitment to a clean and safe environment. We encourage initiatives to reduce the impact on the environment, particularly through the use of environmentally-friendly technologies.
Our Suppliers shall agree to respect local and international environmental regulations and standards. Our Suppliers shall be able to prove the effective implementation of the following requirements:
The existence of an environmental management system, possibly ISO 14001 or EMAS certified.
Proper waste management, with special attention to hazardous waste and emissions which may not be dumped or discharged in an unlawful manner.
Employees whose work has a direct impact on the environment shall be trained, competent and have the necessary resources to do their jobs.
Measures to preserve biodiversity and guarantee regulatory traceability and compliance for raw materials and substances used;
Contributions to continuous improvements in environmental performance throughout the lifecycle of the products of the Company.
PRODUCT COMPLIANCE
Compliance with international standards Our Suppliers shall comply with the international standards concerning chemistry and physics, and in general products and packaging requirements, aiming to protect human health, environment and consumer safety, such as REACH, Prop 65 GB, etc.
Animal welfare: Fendi, as member of LVMH Group, adhere to the animal welfare principles established by the no profit organization "Business for Social Responsibility" ("BSR" https://s7e5a.scene7.com/is/content/fendi/SLWG_Animal_Sourcing_Principlespdf); any Supplier providing us with animal materials shall also adhere to such principles.
Traceability: any Supplier providing us with raw materials shall promote and implement the traceability of the raw material provided, both in its own and in its' subcontractors supply chains.
INSPECTION AND AUDIT
Inspection: We reserve the right to check adherence to these principles and to conduct compliance audits at any time without notice. Our Suppliers shall supply the necessary information and grant access to Company's representatives who seek to verify compliance with the requirements of this code. They shall agree to improve and correct any deficiency discovered.
Access to information: The Supplier shall keep proper records to prove compliance with this Supplier's Code of Conduct. Our Suppliers shall provide access to complete, original, and accurate files to our representatives.