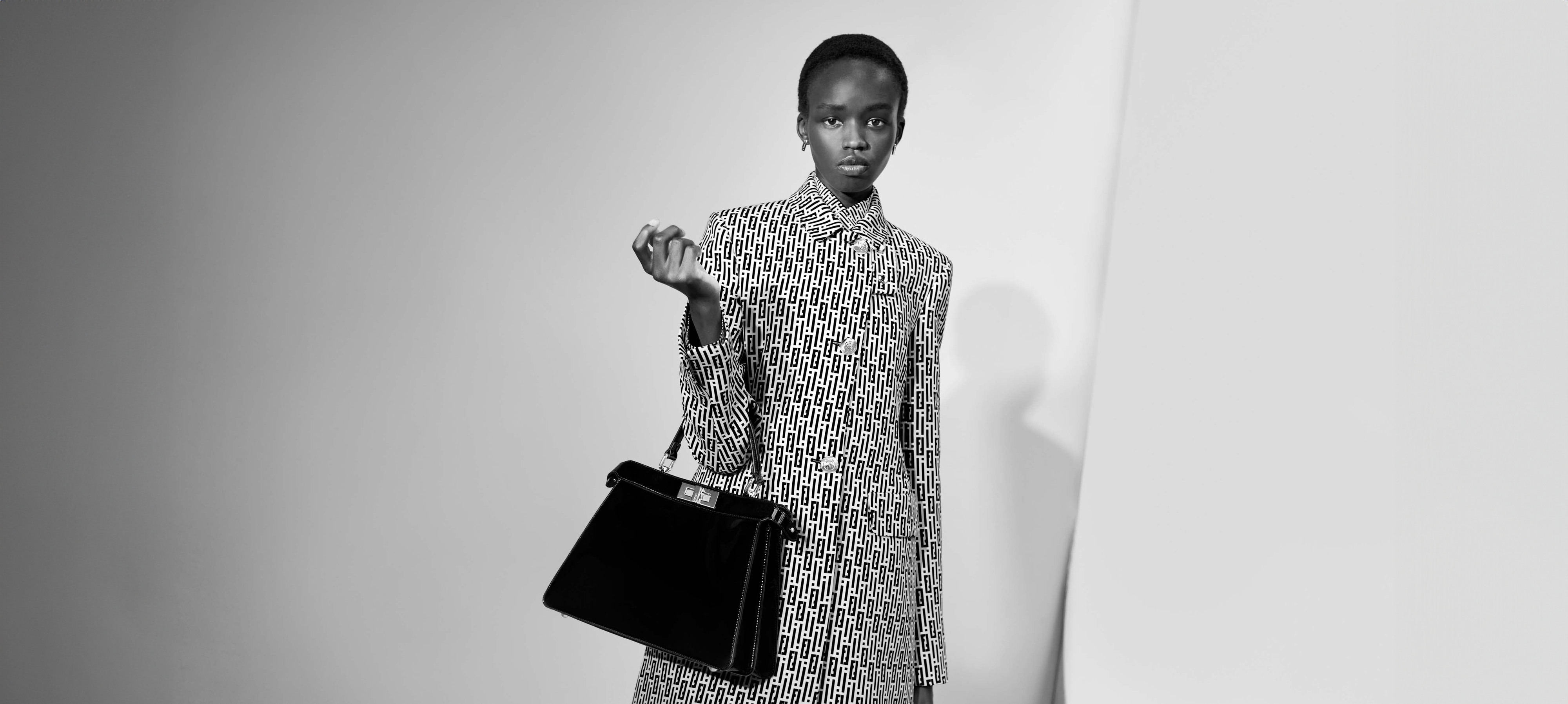 The Iconic Fendi Peekaboo
Ever evolving, forever iconic, the Peekaboo is synonymous with Fendi's spirit, striking the perfect balance between artisanal tradition, experimentation, and creativity.
The Peekaboo is characterized by its strongest codes—the trapezoidal silhouette and twist-lock—to be cherished and handed down for generations to come.
Shop Now
From 1925 to today
Selleria represents the Maison's most iconic craftsmanship. Inherited from Rome's master saddlers, the tradition of handmade stitches on soft grained leather lives on in the hands of Fendi artisans.
Shop now
A story unfolds
Artistic Director of Accessories and Menswear Silvia Venturini Fendi reflects on the inspiration behind the Peekaboo.
Interview with Silvia Venturini Fendi
A masterpiece of craftsmanship
Designed in Rome, made by hand near Florence, the Fendi Peekaboo Interlace is an expression of the Maison's finest leatherwork.
Discover your Peekaboo
From timeless versions to seasonal reinterpretations, a selection of Peekaboo iterations awaits you.
Shop Now
The Peekaboo-K
A limited-edition volume inspired by the Rose Black Peekaboo ISeeU tells the icon's story through photos of 80 iterations from the Maison's archive and essays by Friends of the House.
Shop now