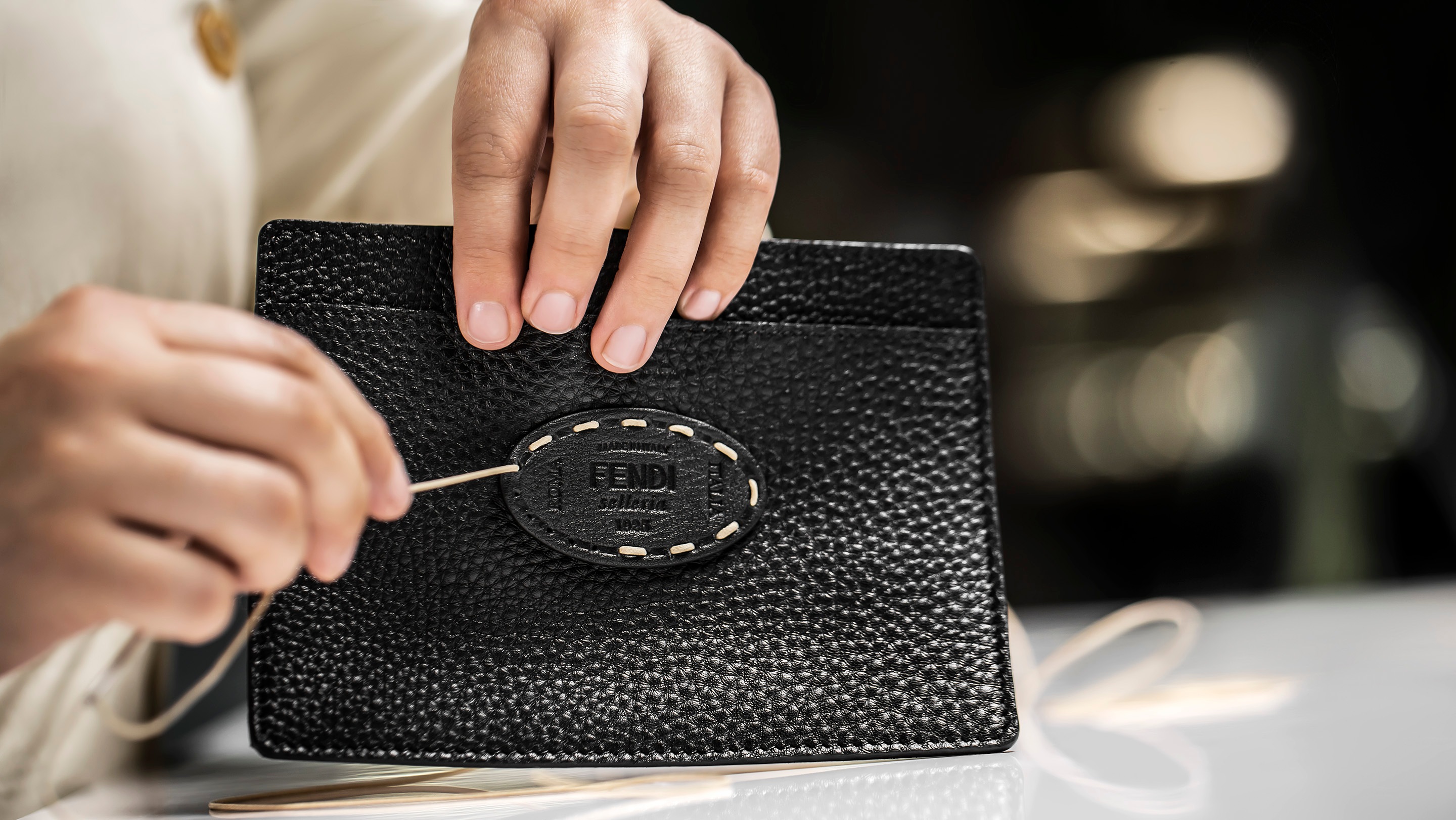 Click here to view the Code of Conduct adopted by Fendi, the principles and rules of which inspire us in our daily activities
TERMS AND CONDITIONS OF PURCHASE OF GOODS AND SERVICES
1) Purpose:
These standard terms and conditions of purchase of goods and services govern the relationship between Fendi North America, Inc., with registered office at 555 Madison Avenue in New York, NY (hereinafter "FENDI"), on one hand, and the supplier of goods and/or services (hereinafter "Supplier"), on the other hand. The execution of any order by the Supplier must comply with these terms and conditions of purchase (hereinafter "T&C"), which shall prevail over the Supplier's terms and conditions of sale or any other similar document of the Supplier.
2) Order / Acceptance / Execution of order:
FENDI shall place by written format including fax and email a purchase order stating the references, quantities and lead times applicable to the delivery of the goods or performance of the services and the Supplier shall send an acknowledgement of receipt in the same manner. Unless the Supplier sends an acknowledgement of receipt or expresses written rejection or qualification, within three (3) days from its receipt of a purchase order, the purchase order is deemed to be fully accepted by the Supplier. The Supplier is bound by an absolute obligation to achieve a performance result. In executing the order, the Supplier undertakes to comply with applicable standards and regulations in force, in particular as regards employment and consumer and environmental protection, (including installations classified for environmental protection (ICPE), REACH, etc.). At FENDI's request, the Supplier will issue a certificate stating that it complies with applicable statutory regulations governing illegal work. The Supplier undertakes to provide FENDI, upon request by FENDI, with any document relating to the Supplier or to any of its employees assigned to the execution of an order which would be requested by any public authority. The Supplier undertakes to fulfil its duties to provide information and advice. The Supplier is responsible for informing FENDI of any causes of its default, in particular in terms of delivery time (Clause 3-1), and for taking the necessary measures required to remedy it.
3) Delivery / Performance / Delivery time / Late delivery penalties:
3-1 [Delivery time]: The contractual date of execution of the order stated on the purchase order is mandatory and is the date by which the Supplier has undertaken to provide the services and/or supply the goods in the requisite quality and quantity at the address specified by FENDI on the purchase order. The Supplier undertakes to notify FENDI immediately of any event that could lead to late delivery and/or performance as soon as it becomes aware thereof. Save in case of force majeure, any late delivery and/or performance that is not accepted in writing by FENDI may lead to penalties, without any prior notice. Unless otherwise stated in the purchase order, the amount of these penalties shall be six (6) % per annum of the value of the supply of goods and/or provision of services delayed per week of delay as from the date of performance stated in the purchase order, until receipt of the entire order. These late delivery penalties shall be applied upon settlement of the invoice by FENDI and shall be set off against amounts invoiced by the Supplier. The Supplier in breach shall not thereby be released from the obligation to remedy any other loss suffered by FENDI. Any delay that is not accepted in writing by FENDI may lead to an immediate termination of the order without payment of any compensation whatsoever, notwithstanding the fact that partial deliveries of goods and/or supplies of services may have taken place within the agreed period. Any termination shall be notified in writing by FENDI. FENDI reserves the right to procure the performance of the non-executed order by a third party, on the understanding that any additional costs, including express shipping costs, arising from such order placed with a third party shall be invoiced to the Supplier.
3-2 [Procedure]: Each delivery of goods must be accompanied with its delivery order showing the necessary information pertaining to parcel identification: namely the purchase order number, the exact product name, the precise amount, nature and quantity in each parcel, the carrier's name and more generally any other information requested by FENDI. The delivery form must be clearly displayed in a visible manner on the outside of the parcels. It is the Supplier's responsibility to prove by any means that the service has been performed and/or that the goods have been delivered (job sheet, document, minutes, etc.).
4) Transfer of title / Transfer of risk:
Unless otherwise stated on the purchase order, transfer of title of the goods and risk of loss takes place upon acceptance of the delivered goods and/or the provided service after inspection notwithstanding any retention of title clause. The Supplier progressively assigns to FENDI, as and when any work is created in connection with the provision of services that are the subject-matter of the purchase order, all proprietary intellectual property rights pertaining thereto, including in particular (i) rights of reproduction, including the right to adapt and translate, by any means and on any media, by any methods, whether known or unknown as at the date hereof and (ii) performing rights, by any methods, whether known or unknown as at the date hereof. This assignment applies on a worldwide basis and shall be effective throughout the entire term of protection granted currently and in future to authors under the laws of the State of New York. Unless otherwise stated in the purchase order, the consideration for this assignment is included in the price stated on the purchase order in respect of the services. Concurrently with the assignment of the intellectual property rights, the supporting documents, such as the reports, models or other documents or items of the creations shall be handed to FENDI and shall become the latter's property.
5) Price:
Prices are negotiated in good faith and are firm, fixed and final. Unless otherwise stated in the purchase order, the prices are understood to be exclusive of taxes, where applicable inclusive of packaging, site delivery or DDP (ICC 2010 Incoterms) at the delivery address stated on the purchase order. Packaging means any packaging necessary for the proper protection of the goods during their storage, as well as any appropriate packaging for shipment, the characteristics of which may have been communicated by FENDI.

6) Invoicing and Payment:
As for the delivered goods and/or completed performance of the services, the Supplier shall issue and send an invoice to FENDI by 20th day of every month. As for the invoice FENDI received by 20th day, FENDI shall pay the invoice by the 20th day of the following month, by wire transfer to the bank account designated by the Supplier. If the 20th day is bank holiday, FENDI shall pay in the following business day. FENDI shall bear the transmission fee for the payment.
7) Inspection:
Inspection of the goods delivered and/or services provided shall be conducted by FENDI within seven (7) days after delivery or service completion ("Inspection Period"). In the event that the inspection shows quality defects, instances of non-conformity, or substandard performance of the services, FENDI may request either replacement of the goods, or a new performance of the services, or the issue of a credit note amounting to the value of the goods returned or non-compliant services provided, without prejudice to any costs that may be incurred by FENDI and the compensation of any loss suffered by it. As for the hidden defect(s) which cannot be discovered within the Inspection Period and be discovered within twelve (12) months from the delivery, FENDI shall send a written notice of such hidden defect(s) to the Supplier in order to be entitled to the remedies mentioned in this Paragraph 7.
8) Warranty:
Unless otherwise stated in the purchase order, the goods and/or services are guaranteed against any defects in materials, manufacturing, design and/or infringement of third parties' intellectual property and against the consequences arising from these defects, for a period of twelve (12) months as of the date of acceptance of delivery by FENDI. For the purposes of this warranty, the Supplier shall replace or repair the goods that are acknowledged to be defective, free of charge. This warranty also covers any handling and shipping expenses.
9) Liability and Insurance:
The Supplier is solely liable for damages caused to FENDI and third parties in connection with the execution of the order and guarantees FENDI against any recourse and action brought against the latter in respect of its acts and omissions, for the entire time during which FENDI may be held liable. Prior to the start of any execution of the order, the Supplier shall take out and maintain in force a general civil liability insurance policy and any other insurance policy that may be required for the coverage of risks relating to its activity, including a damage insurance policy for goods entrusted to it in connection with the performance of its obligations. Upon FENDI's first request, it must provide a statement issued by its insurer specifying the coverage, exclusions and amounts insured, such insurance policies not being deemed to be a limitation of the Supplier's liability.
10) Confidentiality and intellectual property:
The Supplier undertakes to observe strict confidentiality in respect of all data or information to which it has access in connection with the execution of FENDI's orders. It is understood that the Supplier shall not, through the execution of FENDI's orders, acquire any intellectual property right pertaining, in particular, to Fendi trademarks, logos, patents, drawings, designs, samples, prototypes, plans, standards and models (hereinafter the "Distinctive Signs"). Any usage of the Distinctive Signs, creations and tools beyond the scope of the strict execution of FENDI's orders shall constitute an infringement and may give rise to civil and criminal proceedings, in addition to damages and interest to compensate for losses suffered by FENDI. All Distinctive Signs, creations and tools, and generally any property whatsoever provided to the Supplier by FENDI shall (i) bear a permanent mark affixed by the Supplier indicating FENDI's ownership and (ii) be mandatorily returned to FENDI on first request. Supplier expressly acknowledges that Fendi Distinctive Signs have obtained enormous prestige at the national and international level and therefore undertakes not to implement and to ensure that no collaborators, employees, sub-suppliers or sub-contractors implement any actions that may in any way discredit or affect their prestige or image. The Supplier may not post or indicate the fact and the content of transaction between FENDI and the Supplier on its web-site or other analogous media without FENDI's prior consent.
11) Subcontracting:
Any subcontracting shall be prohibited unless the Supplier obtains FENDI's prior written consent. Even in case where FENDI gives such consent, the Supplier shall still assume sole liability for any subcontracting. It shall contract with the said subcontractors in its own name and on its own behalf and shall remain solely liable vis-à-vis FENDI for the quality of their work, to the same extent as if the Supplier had performed the work itself. The Supplier shall provide FENDI with a list of all subcontractors engaged. It is understood that the Supplier warrants to FENDI that its subcontractors and suppliers comply with the present T&C. The Supplier warrants that it shall ensure subcontractors' awareness of the exclusive intellectual property rights held by FENDI over the FENDI brand, its logo, and it's other Distinctive Signs.
12) Termination:
Each party may immediately terminate the relationship based on this T&C and the individual transaction by a purchase order in whole or a part without any prior notification or demand, in case the other party (the "Defaulting Party") falls into any of the following categories:
(a) the Defaulting Party commits a breach or default of this T&C or the individual transaction by a purchase order, and regardless the demand from the other party in writing to cure or perform within reasonable period, does not cure or perform within such period;
(b) the instrument or check of the Defaulting Party is dishonored or suspended;
(c) a petition is filed to the court for attachment, provisional remedy or public sale of the Defaulting Party's assets from a third party;
(d) a petition is filed to the court for bankruptcy, special liquidation, corporate reorganization proceeding, civil rehabilitation proceeding or any other legal bankruptcy proceeding of the Defaulting Party;
(e) the Defaulting party suspends or ceases its business;
(f) it becomes clear that any antisocial force (meaning a group to seek economical interest by using violence, force and fraudulent measure) practically relates to the operation of the Defaulting Party;
(g) the financial condition of the Defaulting Party becomes or is expected to become significantly worse;
(h) the authority concerned cancels or suspends the business license of the Defaulting Party; or
(i) any circumstance equivalent to any of the above categories makes it difficult to continue transaction based on this T&C and a purchase order. The expiry or termination of the transaction based on T&C and a purchase order shall not relieve the Supplier from its existing obligations until the effective date of the termination or expiry.
13) Governing law and jurisdiction:
The transaction based on this T&C shall be governed by the laws of the State of New York, without regard to the principle of conflict of laws, and any and all dispute or controversy in connection with or arising from this T&C shall be solved at the courts of the State of New York and of any federal court located therein with exclusive jurisdiction of the first instance.
14) Labour regulations:
The Supplier ensures FENDI that the working conditions of direct employees and those employed by any sub-suppliers/sub-contractors shall comply with current laws and with legal provisions concerning black-market labour to thereby ensure that they do not avail themselves of any workers without work permits or permits of stay for production purposes. Supplier also undertakes not to use and to ensure that any sub-suppliers/sub-contractors do not use child labour. Supplier, more specifically, certifies its compliance with all the applicable provisions of applicable labour laws and at least with standard set forth by International Labour Organisation. At FENDI's request, the Supplier shall submit a certificate evidencing its compliance with legislative provisions for the suppression of clandestine labour. The Supplier agrees to communicate to FENDI, on request, any such document concerning the Supplier or any of the Supplier's employees assigned to the performance of an order as shall be requested by any Government authority.
15) Compliance:
Supplier undertakes to comply with environmental laws applicable to the area in which such operates and, more specifically, concerning industrial sites, waste disposal and management, wastewater disposal, emissions into the atmosphere, protecting the land and sound pollution. Supplier shall ensure that any sub-contractors/sub-suppliers comply with this Article.
16) Fendi's Supplier code of Conduct:
Supplier however acknowledges awareness of and undertakes to comply with and diffuse the FENDI Suppliers' Code of Conduct, available on the website: click here to read the Suppliers' Code of Conduct. FENDI reserves the right to check compliance with the aforementioned principles and to ensure such compliance at any time. Supplier shall provide the information required and ensure access to FENDI representatives wishing to ensure compliance with the provisions laid down in the Supplier's Code of Conduct. Supplier shall consent to improvement and correction of any breaches found.
By way of demonstrating compliance with the Supplier's Code of Conduct, Supplier shall keep suitable records. Supplier shall provide FENDI representatives access to full, original and accurate information.
Compliance with the principles contained therein is essential and, therefore, any failure to comply by Supplier and/or any sub-contractors and/or employees and/or collaborators of any kind shall entitle FENDI to immediately terminate the orders made pursuant to these T&C, without prejudice to the entitlement of FENDI to claim compensation for damages.
17) Miscellaneous:
For the purposes of execution of orders, confirmation, notification and other communications, the parties respectively elect the registered office of their company as stated on the purchase order as their address for service. Any non-reliance by the parties on any of these T&C of purchase shall not be construed as a waiver of the right to subsequently rely thereon. Any nullity of any of these terms and conditions shall not entail nullity of the entire provisions of the T&C.
SUPPLIER'S CODE OF CONDUCT
Fendi North America, Inc., with its registered office at 555 Madison Avenue, New York, New York 10022U.S.A. (hereinafter "FENDI" or the "Company"), has agreed to abide by moral and ethical values in the management of the Company, based on fairness, honesty, transparency and in compliance with the standards in force at the national and international level. Therefore the Company expects its suppliers to respect and adhere to the same philosophy, respecting and enforcing such principles in the management of their own companies.
This Supplier's Code of Conduct is the expression of the Company's principles and values and requires strict compliance with these standards by all of the Company's suppliers, their factories, subcontractors, as well as their own suppliers (hereinafter collectively the "Suppliers" and individually the "Supplier").
FENDI participates in the LVMH Group program called "LIFE" ("LVMH Indicators for the Environment"). The LIFE program (please refer to the website: (http://www.lvmh.com/group/lvmh-commitments/environment/) was developed to include environmental factors in management processes, in a more effective and timely manner, as well as to facilitate the development of new environmental management tools. FENDI therefore expects its Suppliers to respect and adhere to the same philosophy, committing to respect and enforce such principles, in managing their companies.
Any breach or violation of this Code and/or of national or international standards by our Suppliers may potentially cause an immediate termination by the Company of the business relationship.
It is understood that this Supplier's Code of Conduct requires the Suppliers to respect any applicable national or international law, as well as the Conventions of the International Labor Organization, the Universal Declaration on Human Rights, the guiding principles of the OECD and the principles of the Global Compact; in case of conflict, the highest workplace standard rule shall apply.
EMPLOYMENT REQUIREMENTS AND RESPONSIBILITIES
Suppliers shall follow the rules and codes of conduct described in the international ethical standard SA 8000. Suppliers are particularly required to comply with the laws, regulations and usual practice in terms of work in force in their own countries, and in particular the following rules which are considered by the Company as fundamentally important. Any reference to "employees" of the Supplier shall also include contractual, temporary and foreign workers.
(Forced Labor) The use of labor with no work permit, or in another social and occupational group or geographical zone than the one mentioned on the work permit, is strictly prohibited. The use of forced labor by our Suppliers, whether obtained under the threat of punishment, withholding identity papers or travel documents, requiring workers to deposit a bond or any other constraint is strictly prohibited.
(Child Labor) Work by children under the age of 15 is strictly prohibited. In countries where local laws set a higher age for child labor or impose mandatory education beyond the age of 15, this higher age will apply. Our Suppliers may provide legitimate workplace apprenticeship programs for educational benefit that are consistent with Article 6 of the ILO Minimum Age Convention No. 138 or light work consistent with Article 7 of ILO Minimum Age Convention No. 138.
Our Suppliers may employ juveniles who are older than the applicable minimum age but are younger than 18 years of age, provided they do not perform work that might jeopardize their health, safety or morals, consistent with ILO Minimum Age Convention No. 138. Our Suppliers shall not require juvenile workers to work overtime or perform night work.
Our Suppliers shall maintain official documentation for every worker that verifies the worker's date of birth. In those countries where official documents are not available to confirm exact date of birth, our Suppliers will confirm age using an appropriate and reliable assessment method.
(Harassment and Abuse) The Company expects its Suppliers to treat their employees with respect and dignity. Our Suppliers may not allow or engage in any kind of corporal punishment, psychological, or physical harassment or any other kind of abuse toward their employees.
(Discrimination) The Company expects its Suppliers to treat all employees equally and fairly. Suppliers may not practice any kind of discrimination in relation to hiring, access to training, promotion, dismissal, based on gender, race, religion, age, disability, sexual orientation, gender identity, political opinions, nationality, social or ethnic origin, or any other classification protected by local law. Our Suppliers shall not require pregnancy or medical tests, except where required by applicable laws and regulations or prudent for workplace safety, and shall not improperly discriminate based on test results.
(Wages and benefits) As a minimum, Suppliers shall pay regular wages, pay for overtime, and provide workers with all benefits to the extent legally required by the Supplier's local laws If there is no legal minimum wage or overtime pay in the country of origin, the Supplier shall ensure that the wages are at least equal to the average minimum in the industrial sector in question and that overtime pay is at least the same as the usual rate of pay. Deductions from wages shall be limited to those allowed by applicable local law and are not to be made for disciplinary purposes.
(Freedom of Association Company expects its Suppliers to respect and recognize the right of each employee to negotiate collectively, to create or join the union organization of their choice and without penalty, discrimination or harassment.
(Health and Safety) Based on the specific risks present in their industrial sector, Suppliers shall provide a safe and healthy workplace to avoid accidents or bodily injuries which may be caused by, associated with, or result from the work or from handling the equipment. The Supplier shall set up systems to detect, avoid or neutralize any threat to their employees' health and safety and comply with local and international regulations and laws currently in effect. The same principles will apply to Suppliers who provide housing to employees.
(Working Hours) In relation to working hours and overtime, Suppliers shall comply with the limits set by Supplier's federal and local laws. Suppliers may not impose excessive overtime. The total number of hours worked per week may not exceed 60 hours, including all overtime, and at least one day off in every seven-day period, or in both cases, the maximum established by the laws in effect in the country. All overtime must be voluntary. Our Suppliers shall offer vacation time, leave periods, and time off for legally recognized holidays.
WORKING METHODS
Suppliers shall conduct business in a loyal manner, in all sincerity, with diligence, efficiency and rectitude. Suppliers will particularly pay attention to the following themes:
(Legal Requirements) The Company expects its Suppliers to act in full compliance with the law. Our Suppliers shall abide by all federal, local and international laws.
(Preparation of Financial Records): Any administrative functions, including document preparation for accounting purposes, shall respect the laws and regulations in force, comply with Generally Accepted Accounting Principles, and transparently, clearly, and accurately represent the Company's business.
(Relations with the public administration) Suppliers shall not offer, directly or through an intermediary, money or any other advantage of any kind to a public agent, to his/her family, or to any other person related to him/her. Further, Suppliers shall not seek or establish personal relationships of favor, influence, or intrusion with the objective of earning, directly or indirectly, the business activity.
(Subcontractors) Suppliers shall receive the Company's documented approval before subcontracting any part of the manufacturing process. FENDI's approval is subject to acceptance by the subcontractors of this code of conduct and all other applicable conditions.
(Customs and Security Authorities) Suppliers shall comply with applicable customs laws, including those relating to imports and the ban on the transshipment of merchandise into the country of import.
(Anti-Corruption) Suppliers understand that anti-corruption and anti-bribery laws shall apply worldwide, prohibiting corruption of government officials as well as between private operators. In particular, prohibited activities generally consist of paying or offering an amount of money or other tangible goods, directly or indirectly, to (i) government officials, in order to affect their decisions as to authorize or continue a certain business, or to (ii) private persons, whether individuals, companies or other entities, to induce them to improperly fulfill their obligations connected with a certain business or organization, as well as with an employment relationship or a public function. Suppliers agree to condemn and act against corruption in all forms, including extortion and kickbacks.
CONFIDENTIALITY – INTELLECTUAL PROPERTY
Our Suppliers shall respect intellectual property rights and safeguard customer information. Our Suppliers shall handle products in a manner that protects intellectual property rights.
Any information – project, document, sample, prototype, etc. - brought to the vendor's knowledge in the course of the fulfillment of its contractual obligations, should be considered confidential and treated as such.
Suppliers may not use distinctive signs, images, or logos belonging to the Company or used by it in the course of its activities – including, but not limited to, the 'FENDI' ® trademark and 'FF'® logo –for any purpose not specifically authorized in writing by the Company. Suppliers will destroy, at the Company's request, any items manufactured which carry its distinctive signs, images, or logos.
The contract with Supplier shall not grant the Supplier any intellectual property rights to aforementioned distinctive signs, images, or logos – specifically but not limited to drawings, products, prototypes, samples, projects, plans, equipment, pictures, norms, and tools. The use of such elements out of the contractual work constitutes a breach of contract, a patent infringement, and may give rise to civil and/or criminal proceedings.
ENVIRONMENTAL REQUIREMENTS AND RESPONSIBILITIES
The Company expects its Suppliers to share its commitment to a clean and safe environment. FENDI encourages initiatives to reduce the impact on the environment, particularly through the use of environmentally-friendly technologies.
Suppliers shall agree to respect local and international environmental regulations and standards. Suppliers shall further be able to prove the effective implementation of the following requirements, where applicable:
The existence of an environmental management system, possibly ISO 14001 or EMAS certified.
Proper waste management, with special attention to hazardous waste and emissions which may not be dumped or discharged in an unlawful manner.
Employees whose work has a direct impact on the environment shall be trained, competent and have the necessary resources to do their jobs.
PRODUCT COMPLIANCE
Suppliers shall comply with international standards concerning chemistry and physics, and in general products and packaging requirements, aiming to protect human health, environment and consumer safety, such as REACH, Prop 65 GB, etc.
(Animal welfare) FENDI, as member of LVMH Group, adheres to the animal welfare principles established by the non-profit organization "Business for Social Responsibility" (http://www.bsr.org/files/work/SLWG_Animal_Sourcing_Principles.pdf). Any Supplier providing the Company with animal materials shall also adhere to such principles.
(Traceability) Any Supplier providing the Company with raw materials shall promote and implement the traceability of the raw material provided, both in its own and in its' subcontractors supply chains.
INSPECTION AND AUDIT
(Inspection) The Company reserves the right to verify adherence to these principles and to conduct compliance audits at any time without notice. Suppliers shall supply the necessary information and grant access to Company representatives who seek to verify compliance with the requirements of this code. Suppliers agree to improve and correct any deficiency discovered.
(Access to information) Suppliers shall keep proper records to prove compliance with this Code of Conduct. Suppliers shall provide access to complete, original, and accurate files to our representatives and shall not obstruct any interview or questioning of the supplier's employees by our representatives in connection with this code.
The Fendi companies (hereinafter, jointly, "Fendi") are committed to conducting business in a lawful, ethical, and responsible manner. Our suppliers are requested to respect and adhere to the same business philosophy in the operation of their businesses.
Consistent with our commitment, Fendi conducts an ongoing internal assessment of its direct supply chain aimed, among other things, at understanding the potential challenges in a global supply chain of the risks of human slavery and trafficking. The United Nations defines "trafficking" as an act of recruiting, transporting, transferring, harboring or receiving a person through a use of force, coercion or other means, for the purpose of exploiting them. Every country is affected by human trafficking, and men, women, and children can fall victim. In that regard, we regularly review government reports and updates from expert organizations and companies dedicated to social compliance issues.
We have a specific section in our Code of Conduct dedicated to suppliers which is based upon principles of ethical business practice and recognition of the dignity of others (hereinafter, the "Section)". The Section specifically prohibits the use of convict indentured, slave, bonded, involuntary or forced labor, human trafficking, child labor, and harassment and abuse and requires compliance with applicable laws and regulations. We require our direct product suppliers and manufacturing facilities to agree and abide by our Code of Conduct and the above mentioned Section and to certify that they have obtained from their suppliers and subcontractors written assurances to also commit to those principles. Fendi does not and shall not tolerate illegal and child labour practices, taking an active role in combating the issue in question. Fendi calls upon all external collaborators, suppliers, customers and partners, Italian or foreign, to specifically comply with applicable legislation currently in place and to actively combat illegal and child labour practices. Fendi further requests that all suppliers are committed to ensure that Fendi products are manufactured in accordance with the principles outlined by the "CHILD LABOUR FREE" program established by the International Labour Office.
Fendi has engaged one of the most respected third-party auditing firms to perform announced, partially announced, and unannounced audits to estimate the compliance with our Code of Conduct and our Section. We expect our suppliers to respect any compliance dispute identified during an audit or reaudit. Failure to address and correct violations of Fendi Code of Conduct and our Section can result in a reconsideration of our business relationship with such suppliers up to and comprising the termination of such business relationship. However, constant enhancement is a strong belief of our compliance program. During the last years we have performed more than 200 audits, thus for the next year we intend to enhance such number.
We maintain internal accountability standards and procedures for employees regarding our commitment to the principles set forth in the Code of Conduct. In addition, Fendi maintains confidential channels for employees and suppliers to anonymously report related concerns.
We provide training to employees and management who has direct responsibility for supply chain management of direct finished goods geared toward raising awareness of the risks associated with human trafficking and slavery in supply chains, identifying potential risks, and addressing those risks if human trafficking and slavery are suspected.